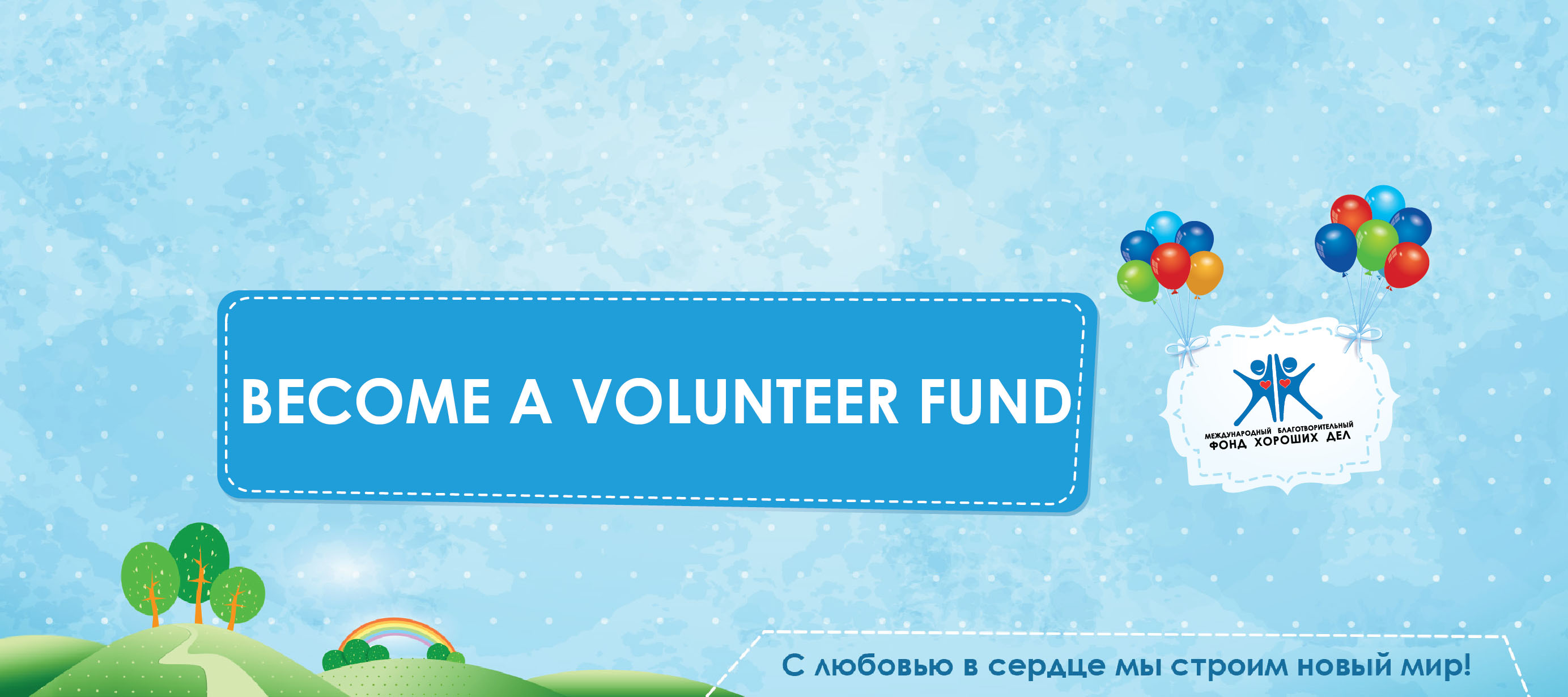 Volunteer is not a profession, but a deliberate choice of everyone to take an active part in the life of society, it is persistent daily work for the benefit of people and humanity in general. The Good Deeds International Charity Foundation aims to provide opportunities for volunteers self-realization, development and promotion of cultural values​​, culture, practices and adoption assistance for children deprived of attention adults. The volunteers of the foundation are wonderful caring people with an active lifestyle that have pooled their life aspirations in the name of justice. Every day, taking part in projects of Charity Foundation, our volunteers grow spiritually and are filled with love for the people and the construction of a fundamentally new Ukrainian society.
Being a Good Deeds International Charity Foundation volunteer is:
Honorable.
 You will become a part of global community initiatives, large-scale charity events and creative activities.
Useful.
 You will also gain experience volunteering in one of the fastest growing Ukrainian charities, receive valuable tips for career growth and social activities.
Creative.
 Over time you will be able to start your own charitable projects with the support of our Foundation.
What does a volunteer need to know?
Volunteers are not employees of the Good Deeds International Charity Foundation, providing assistance on a voluntary and free of charge basis.
Volunteers are invited in case of actual needs. So do not worry if you are not involved for a certain period of time.
Activities of the volunteer may include participation in a flashmob and other creative promotions, help with workshops on origami, quilling, seminars, theater productions, distribution of handouts, transportation.
The information that you provide to the Good Deeds International Charity Foundation must be objective. On our part, we will not disclose personal information without your consent.
I want to become a volunteer!
If you wish to volunteer in our foundation and to provide assistance to people in need on a voluntary basis, you have to register in our 
Centre of Social Initiatives
.
After a review of your application you will be invited to meet with representatives of the foundation and will be able to join our community initiatives! Together we love in heart we build a new world!